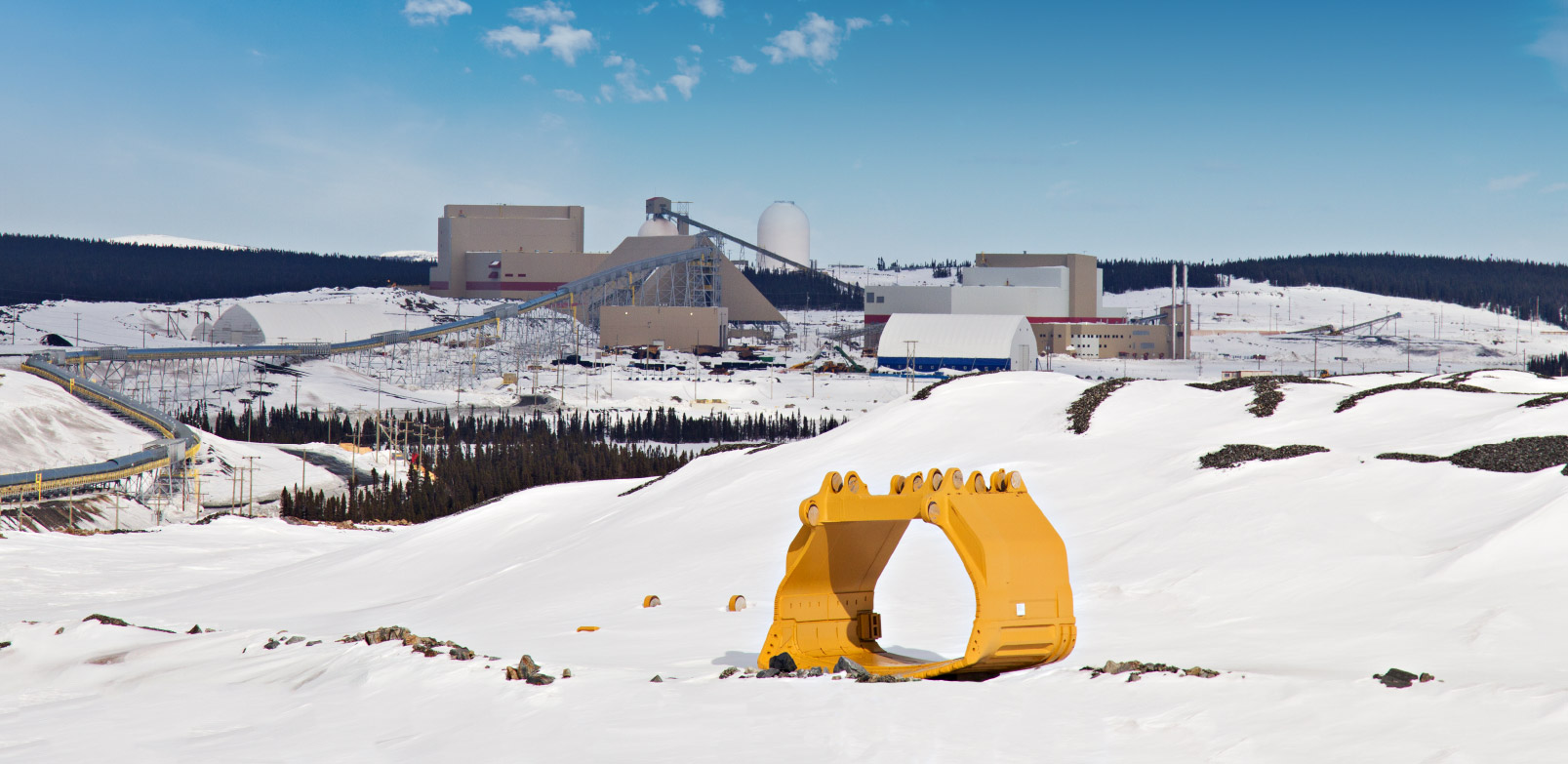 Bloom Lake
Location:
Québec, Canada
On April 11, 2016, Champion Iron officially became the new owner of the Bloom Lake Mine facilities, acquired from Cliffs Natural Resources for $10.5 million.
The property is located approximately 13 km north of Fermont, Quebec and 10 km north of the Mont Wright iron ore mining complex belonging to ArcelorMittal Mines Canada.
The Bloom Lake Mine facilities include a railway that ensures transport of the high-quality iron concentrate to a loading port in Sept-Îles, Quebec.
Quebec Iron Ore also has 29 residences, two hotels that can house up to 700 fly-in/fly-out workers, and a high-end entertainment center with a cafeteria that can serve 600 people.
Groundbreaking investments »
In addition, a new 3.5-kilometre conveyor was installed to improve efficiency by decreasing the need to move iron ore and load trucks.
A world-class ore
Bloom Lake's iron ore in numbers:
The project's mineral reserves are estimated at 411.7 million tonnes, with an average content of 30% Fe.
The average annual production of concentrate is 7.4 million tonnes, over a 21-year anticipated mine life span.
The 66.2% Fe concentrate is obtained with an average iron recovery estimated at 83.3%, at an average 30% Fe content.
The average production cost is $44.62 per dry metric ton.
The average concentrate cost is US$78.40 (66.2% Fe CFR China, based on the 62% Fe index adjusted for the higher iron content) over the life of the mine.
Total revenues amount to $15.1 billion over the life of the mine.
A revealing feasibility study »
Published in February 2017, a feasibility study showed that resumption of mining activities at Bloom Lake was financially viable and competitive in world iron ore markets.
The study also revealed that the Bloom Lake Mine has the potential to become one of the major long-term iron mines in the Nord-du-Québec region. Consequently, resumption of production will have a huge impact on local, regional and provincial economies.